Our Company

Established in 2002 by table grape grower Andre Lombard,
Lombardi Genetics is a boutique plant breeding company. We specialise in breeding premium quality table grapes, where all

varieties go through a vigorous testing and evaluation process before being released, with the philosophy of: "by a grower; for a grower".

With superior eating quality and aesthetic appeal being a given, we focus on providing grape growers with fertile, durable varieties that are labour friendly and resistant to cracking after rainfall.
We believe that the grower's success is the start of a sustainable supply chain.
Our Facilities
Our operations are headquartered on the farm "Lombardi" in the north of South Africa.
New varieties are bred through controlled pollination using traditional methods
as well as embryo rescue.
We operate in a 700sqm facility on the farm, together with an evaluation block of 2ha
where the next generation goes through the testing process.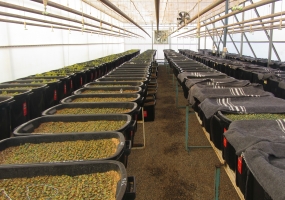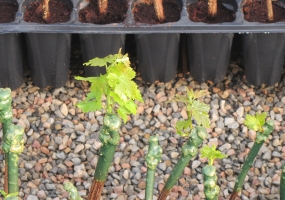 Bud break with early growth